Totems, High Gage Rolled Steel, IP67 Outdoor Rated Weatherproof Digital Display, QLED, 4500 NITS, 24/7 Runtime, Portrait or Landscape Orientation, with 8ohm Speaker, HD Camera. Sizes (46", 55", 75"), Single, Dual, Triple Screens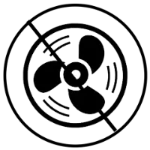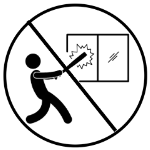 Custom Digital Drive Thru Menu Boards
Availability: Single, Dual and Triple Menu Boards

Your choice of monitors 46", 55" & 75"

Made with powder coated 16 gage rolled steel

Full stop shop. We provide hardware and software

Elegant, minimalist design covers

Protects and ventilates displays and equipment

Extremely thin design, less than 6"

Designed to stop the re-circulation of hot air back into the display

Standard Black Matte Finish or customized color

Anti-theft locks and securing bracket

Lead time 2 to 3 weeks delivered

Warranty 5 years on hardware and 3 years on displays and electricals
These custom digital drive thru menu boards can be used with any outdoor commercial displays. We are currently making both 46" and 55".

We can ship the totems with the screens installed or, if preferred, you can purchase the screens yourself.
No additional layer of glass needed between display and enclosure, creating glare
Operating temperatures -35 °F to 130 °F for most outdoor rated monitors
Fill out my
online form
.